Best Street Food in Bhopal
When we talk about food in Bhopal, for a true foodie the list will start with the iconic street food of Bhopal .Without savoring the traditional delicacies of the city, one can never understand what best food in Bhopal truly is.  Bhopal is blessed with traditional old cuisines which are still makes it to the list of menu. Visit any street stall; you will have range food options that are quick bites.  The best part is you don't have to spend heavy bucks. If you are touring Bhopal for the first time, then you must first make the list of street food available in Bhopal and the locations. This will make your search easy and fast.  To make your search handier, we bring you the list of places where you will find the best street foods in Bhopal.
PohaJalebi
The best place to sample this traditional street food, the PohaJalebi, is at Kalyan Singh's SwaadBhandar. The quaint little eatery is located on the east side of the Jama Masjid, off Itwara Road, and is famous in the entire state. The generous helpings of fresh and piping hot jalebis served atop some moist, light and spicy BhopaliPoha garnished crunchy sevis absolutely phenomenal. This iconoc dish is part of the breakfast in almost all hotels in Bhopal too.
Paya Soup
Some of the best non-veg restaurants in Bhopal are in ChatoriGali in Bhopal, which is akin to ChandniChowk of Delhi when it comes to authentic street food, doled out with precision and without burning a hole in your pocket. The mutton paya soup of Bhopal stands out from the rest of India, as the one served here is quite thick and is less oily. It is finished off with garnishing of lamb shreds, spices, and chopped coriander.
Suleimani Chai
Your gastronomical adventures in Bhopal are sure to take you to Jamal Bhai's Tea Shop at ItawarChowk in Old Bhopal, for his to-die-for Suleimani Chai. Made with just a pinch of salt along with sugar, this tea is served with a dollop of cream that redefines the humble tea completely.

Bade ke Kebab
Another jewel of ChatoriGali, JhiliMiyan serves some melt in the mouth kebabs that will tingle your taste buds, taking you to food heaven. The succulent kebabs are served with fresh hot buns and spicy chutney and they are as good as food served in the top 10 restaurants in Bhopal.
ShahiTukda
Koh-e-Fiza makes to-die-for ShahiTukdas in Bhopal. This melt in the mouth is the perfect dessert to cleanse your palate of all the spicy food that you have had in Bhopal. This decadent dessert is made by soaking fried bread in custard and topping it off with a generous garnish of nuts and rose petals.
BarfiRasmalai
Near Jama Masjid in Bhopal, you will find this heavenly dessert, which is whacky and yummy at the same time. For starters, it is served in a dona which is a bowl made of dried leaves. Crushed ice, flavored syrup, rabriand rose water make this out of the world dessert, which is supremely popular in Bhopal.
BhopaliPaan
There isn't a better way to finish off an Indian meal without eating this little bundle of flavors called Paan. The BhopaliPaan is famous all over the country for its unique blend of chuna, kattha and supari,mixed with sweet gulkand. This little packet simply explodes in your mouth, and one reason why you wouldn't be able to talk after eating a mouthful of this paan is not because of it being full, but because you are at a loss for words out of pure joy.
While you are on your street food adventure, do not forget to sample the Kebabs at Jameel, Chaat at 6 Number stop Hawkers Corner, and the iconic lassiof Haji Lassiwala. Plan your room accommodationsin such a way that you can easily travel to these places in the city to sample their traditional specialties.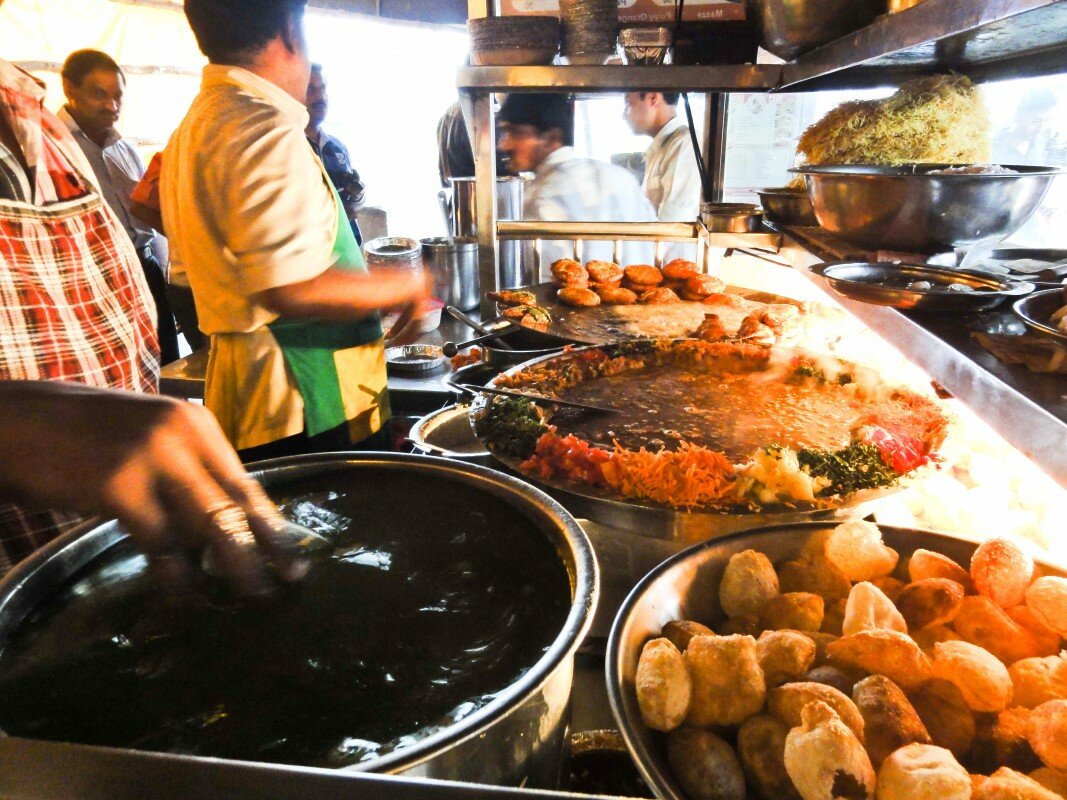 Where you heading to enjoy these delicious range of street food in Bhopal?  One exciting thing we would like to state is you will save good money while enjoying these foods.
Please follow and like us: